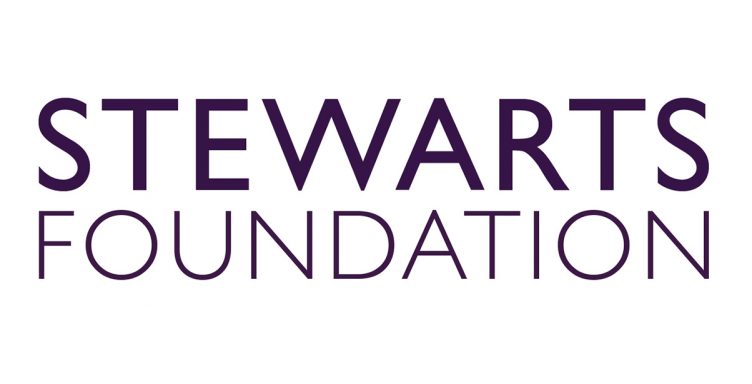 Stewarts, a London law firm, asked Giving Evidence to review its charitable giving, which is done through The Stewart's Foundation.
The Stewarts Foundation was set up in 2010 and has grown as the firm has grown; by 2016 it was giving considerable sums. The firm's leadership wanted an expert eye to review how it could perform better. Grant-giving had diversified as the firm's partners, who are all trustees of the Foundation, had introduced new charities and themes.
Giving Evidence reviewed the foundation's recent grants and documentation including grant agreements, as well as interviewing each of the law firm's partners. We learned that the purpose of the foundation is to make a significant social impact, to reflect the increased diversity of the firm's activities, and to contribute to a sense of pride and cohesion throughout the firm and to its overall brand identity.
Based on our findings and knowledge of the social and philanthropic sectors we drafted a vision and set of values suggesting direction as well as structure for the grant-making. We introduced the UN's Sustainable Development Goals as a framework to help choose between the diverse causes supported by the partners. We recommended a new structure for the foundation, and suggested clear next steps for the trustees.
We also provided further reading on effective charitable giving selected from Giving Evidence publications, for example about the benefit of unrestricted over restricted granting.
"Working with Giving Evidence to review The Stewarts Foundation helped us to upgrade and professionalise our charitable giving, including formalising agreements and expectations for the grant recipients and making those grants meaningful in size. We benefited from the expert insight provided by the Giving Evidence team's many years of working in the field of effective social change."