Allan and Gill Gray Philanthropy Africa (family foundation)
"We really learnt a lot from Caroline during this work. She moved us forward a lot, making our plans clearer and better, and also introduced us to researchers who can help. It also was very easy working together – despite initially working remotely and our team not even having met Caroline."
– Phumlani Nkontwana, Head of Research, Monitoring and Evaluation for AGGPA.
Read more about this work, expanding and adapting an existing programme.
Tiny Beam Fund (private foundation)
"Caroline and the Giving Evidence team immediately understood what I was trying to achieve in terms of better use of research in this sector – and not all philanthropy advisors did. The teams have been well-organised and efficient, able to present the Fund professionally to other funders, and then producing useful and clear documents and advice about what Tiny Beam Fund should do and how. It was also great that Caroline was able to write in the Financial Times about the human-related side-effects of intensive animal farming."
– Tiny Beam Fund's founder and president
Blagrave Trust (endowed foundation)
"Caroline understood that we needed a systematic review before I had even heard of them! Giving Evidence and UCL did a great job of scoping the task, managing the research smoothly, involving the advisory group, keeping everybody informed about progress and findings, and explaining the specific purpose of this kind of research – pulling together what already exists. The process itself was helpful, by enabling practitioners, funders, and researchers to get to know each other, and the findings are useful too in terms of some things that we should fund and some things to avoid and highlighting further research gaps to the sector"
– Blagrave Trust Director Jo Wells
Read more about this project to produce a systematic review.
ERM (global environmental consultancy)
"Caroline Fiennes provided excellent advice to the ERM Foundation …She has a strong understanding of philanthropy and how it is best done in a corporate context."
– ERM President Robin Bidwell
UBS (global investment bank)
"This assignment required a lot of work in a short time-scale. Giving Evidence's team rapidly understood Optimus Foundation's work and model, and dealt professionally and efficiently with the many members of our team and our partners to produce a useful document that can inform our work with clients. Our team also benefited from their knowledge and experience in the field – plus they made introductions to other funders and researchers relevant to our work."
– Phyllis Costanza, Head UBS in Society and CEO UBS Optimus Foundation
Stewarts Foundation (attached to London-based law firm)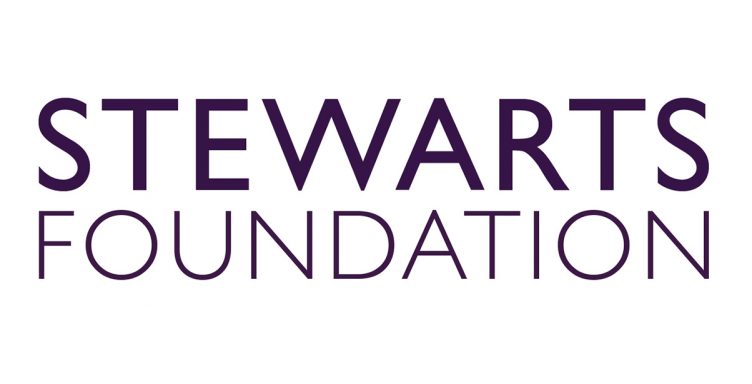 "Working with Giving Evidence to review The Stewarts Foundation helped us to upgrade and professionalise our charitable giving, including formalising agreements and expectations for the grant recipients and making those grants meaningful in size. We benefited from the expert insight provided by the Giving Evidence team's many years of working in the field of effective social change."     
– Stewarts
Eurostar

"Caroline Fiennes is a great source of advice about charitable giving. She helped Eurostar become effective very rapidly"
– Eurostar CEO Richard Brown
"Giving Evidence brought deep expertise, and relevant experts, to the design and execution of both these projects. It ran a complex process smoothly and professionally, as well as presenting about the projects at various sector conferences. The findings, and Giving Evidence's advice based on them, helped Charity Futures' thinking considerably".
– Stephen Bubb, founding director of Charity Futures
Intermediate Capital Group (international investment company)
"Caroline very quickly got the measure of ICG and the respect of our team. Her work was timely, insightful, clear and professional. Most importantly, she found us a partner whom we would not have found otherwise and with whom we are delighted. Part of ICG's funding contributed to an evaluation of a literacy programme, which turned out to work, since when the UK government has committed to making it available to all relevant primary schools – which even got the programme covered in Vogue magazine!"
– Andrew Lewis, ICG's General Counsel and Company Secretary
Giving Evidence also has plenty of clients who prefer to remain anonymous.