Giving Evidence helps donors to make effective and evidence-based decisions right across this 'flow' of all their choices**:
We have worked with donors active in many sectors and many countries over many years. Below are outlined some example client engagements. Client feedback is here.
To discuss your giving and whether we could help to make it more effective, get in touch!
This 2 minute video (shot at a noisy conference) outlines how we help donors: both on what they fund and on how they fund:
Example client engagements:
For a family foundation without staff, we find grantees. We identify strong and relevant organisations, check them out, recommend high performers to the foundation together with grant amounts. We then manage the relationship, incl. the reporting that the grantee provides, and the non-financial help which the foundation provides.
These grants are normally multi-year and unrestricted, as this is what the evidence suggests is most effective.
Organisational process re-design, to take better account of evidence of need and effectiveness*
For a large foundation with staff in ~12 countries, we supported them to completely re-design their processes to take better account of the evidence that a given NGO's work was needed and likely to be effective. We changed how they look for prospective grantees, the information they ask of them, introduced a stage of the foundation looking for evidence (i.e., not just relying on what the applicants provides), and changed the roles and sequence of reviews by the various trustee committees. We even explored introducing some element of selecting grantees at random, as discussed here.
Reviewing existing strategy for a corporate foundation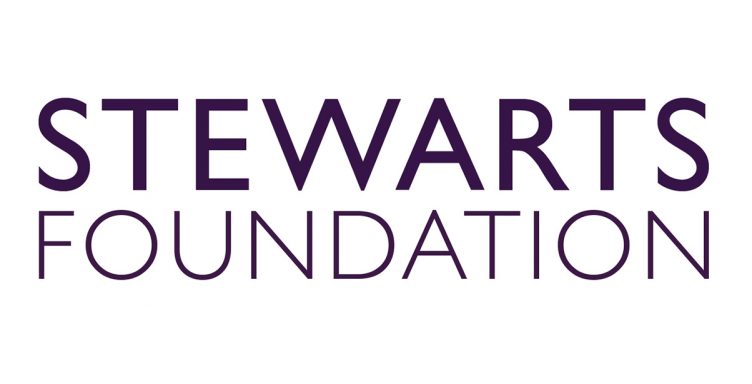 The Stewarts Law Foundation was set up in 2010 and has grown as the firm has grown; by 2016 it was giving considerable sums. The firm's leadership wanted an expert eye to review how it could perform better. Giving Evidence reviewed the foundation's grants and documentation, and interviewed each of the law firm's partners.
We recommended a new structure for the foundation, and suggested next steps for the trustees. We also provided further reading on effective charitable giving. More here on this assignment.
Reviewing and revising M&E processes and data for a foundation
A funder giving ~$10m/year came to us wanting its monitoring and evaluation (M&E) process overhauled. It had ~3000 grants, and made ~500 new grants each year to grass-roots organisations in its countries. It collected 20-40 pieces of information from each grantee every six months, and had done so for many years. It was drowning in information but didn't know what it said. It also suspected that it was gathering information that it didn't need, and not gathering information that it did need (falst positive and false negative.)
We did a complete review, facilitating the leadership team to identify what really information mattered, and comparing their M&E systems to those of various comparable funders. We wrote for them a plan of a completely new, leaner, and more insightful system.
We published some of our insights, in a paper for any funder about M&E systems, here.
Two private individuals each with a foundation wanted to set up a new joint giving programme to improve girls' education in various countries, including Indonesia. Giving Evidence established pretty quickly that, in Indonesia, girls' education (attendance and attainment) does not lag behind boys' – in fact, in reading, girls slightly outperform boys. But both boys and girls lag significantly behind the OECD average (see graph, left). So we were able to rapidly re-orientate their giving away from a 'problem' which actually doesn't exist towards one that really does.
Adapting a programme for a new context
Allan Gray Foundation has run programmes in South Africa for many years to encourage and support entrepreneurs. Allan and Gill Gray Philanthropy Africa (AGGPA) aims to take that programme to other countries, starting in Rwanda.
Giving Evidence supported AGGPA to strategise and plan for taking it to Rwanda, including: finding the relevant existing evidence about such programmes in various countries; developing a clear goal and theory of change for the programme; ensuring some points for running the programme, such as features of its selection process; and writing a useful research plan. That latter covered monitoring the implementation of the programme (including to see whether the theory of change from one location holds in another) and eventually evaluating its effects. More detail is here.
*These are among many clients who wish to remain anonymous.
** Notice that, in this flow-chart, the first and third pieces relate to what to fund, and everything else relates to how to fund (e.g., what sizes of grant to make, how to organise the decision-making process). Both are important because they both affect a donor's effect and effectiveness.