This article first published in the Financial Times in April 2017. 
Support homelessness charities and send your money to where it's really needed
It is the classic Venn diagram: not everybody who is homeless is a beggar, and not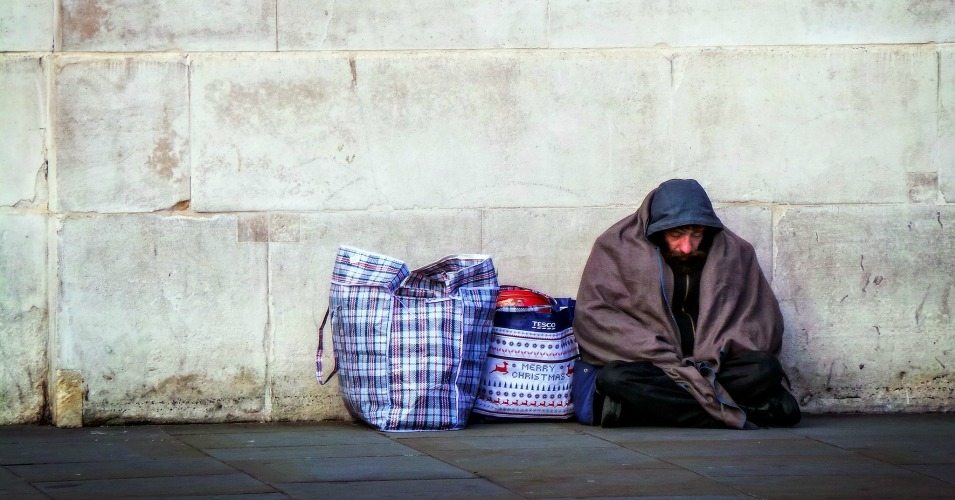 everybody who is a beggar is homeless. Rough sleeping is different again: rough sleepers are a small proportion of homeless people; some of them beg and some don't.
Crisis, the homelessness charity which this week marks its 50 birthday, says 114,780 people were homeless in England during 2015-16. Perhaps as many as 34,500 people sleep rough in England in any year; around 4,000 a night. Crisis says that for every rough sleeper, there are 100 people in hostels, and 1,100 households in bed and breakfasts and overcrowded accommodation.
So what is the right reaction when someone in need asks you for money on the street? In an interview with an Italian magazine last month, Pope Francis suggested the answer was to give without hesitation. But many charities beg to differ.
Thames Reach, which supports homeless people and rough sleepers in London through its Street Rescue service and in hostels, is adamant that people should not give cash to beggars. It cites "overwhelming evidence" that people who beg on the streets in England do so to buy hard drugs, particularly crack cocaine and heroin, and super-strength beers and ciders; it estimates that 80 per cent of people begging do so to support a drug habit.
Thames Reach said its motive for launching a campaign over the issue, Killing With Kindness, was that "we were losing people… from hostels, who begged during the day and would wind up overdosing," it said.
Of people arrested for begging in 2014, fewer than a fifth were legally defined as homeless. In Belfast, of the 146 people arrested in three months in 2015, 142 had an address. It is not the case, as beggars sometimes claim, that they need money to get into a shelter for the night. Hostels are not "pay for entry": the funding comes from housing benefit which homelessness charities and agencies, often including the hostel itself, can help to access.
John Hamblin, chief executive of Shekinah, a charity in Devon, talks about Michael Gething, a 42-year-old man with an alcohol addiction who died in a church doorway in Totnes in 2013, despite having been offered accommodation. "He had no incentive to leave the streets. People were giving him cash on a daily basis." Mr Hamblin says that he's seen people do "very nicely, thank you" from begging.
Prevention is better than cure. Dr Paul O'Reilly is a doctor (and Jesuit priest) whose patients are all homeless. His GP practice is between Buckingham Palace and the Palace of Westminster. In his experience "homelessness is always a disease of relationships — it is what happens when no one in the world will give you a bed for the night". More than half of homeless people report having no family ties.
So a sensible way to give is to support homelessness charities and charities which specialise in preventing relationship breakdowns. They include family services, couples counselling, support for carers (whose burden is often heavy) and bereavement counselling.
You can also give your spare room. Nightstop, run by the charity Depaul, vets and trains volunteers who then provide accommodation in their homes for a few nights for young people in crisis. It aims to prevent young people becoming homeless: during the stay, Depaul tries to resolve the young person's family situation so they can return home. If that's not possible it sorts out other options, such as permanent accommodation. The charity now has 600 "hosts" around the UK.
And no, they don't steal your stuff. In Nightstop's 30-year history, there seems to have been only a single incident of theft, and even that was by a young person with a record of theft which was known to the host when they agreed to take them in.
Charitable money can powerfully change the legal system around homelessness. The homelessness reduction bill, which completed its route through Parliament in March, is the most important change to homelessness legislation in England in 40 years. It expands the obligation on local authorities to prevent homelessness, rather than solely relieving it, as well as extending support to people who have hitherto been ineligible. The bill grew out of work by Crisis in 2015, made possible by charitable donations.
Our basic compassion moves us to help needy people in front of us. Talk to them: Dr O'Reilly says homeless people are used to being ignored or abused, and appreciate caring contact more than you might think. With rough sleepers, the advice is to give the person's description and location to Streetlink, a nationwide service which can mobilise relevant support. PC Dave Ryland, police community management officer in Plymouth, says: "We ask that if you feel compelled to give money, that you do so by giving it to charity."