Giving  Evidence and think-tank Charity Futures break new ground in researching what matters to charities and donors
With Charity Futures, the new sector think tank led by Stephen Bubb, we are running a major consultation to find out the topics on which donors and charity leaders most want more research to help them in their vital work.  We are also mapping the research about charities and philanthropy which already exists. The combination of these two pieces of work (understanding respectively 'demand for' and 'supply of' relevant research) will enable us to see the gaps: clearly this is essential for ensuring that charitable activity and giving can be based on sound evidence.
The study is nearly complete and we hope to publish the findings soon.
We have been inviting input from any charity, foundation,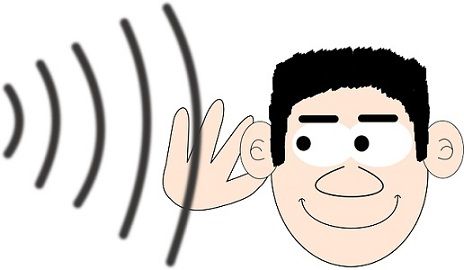 public or private donor in the UK. Through an open 'crowd-sourcing' process, including a series of focus groups across the country and a couple of rounds of public, open, online survey, the project invites charities, private donors and institutional funders to say where more research would be of most use. The project is supported by a distinguished advisory group of funders, private donors, researchers, charity leaders and umbrella bodies (listed below).
Caroline Fiennes, Director of Giving Evidence, gave a talk recently which describes the background and logic for both studies.
The outputs will be:
a) a prioritised list of research questions which donors and charities have raised. It will be published and available to anybody, including academics, researchers, research funders, donors, charities and policy bodies interested in charities and philanthropy.
b) a map of the existing research (The protocol for that study is here.)
c) a 'gap analysis', drawing on both pieces of work.
The protocol (details of the research method) for the consultation is published, here.  It was amended in July 2018: the new version is here.
The focus groups were by open invitation, during May and June 2018. They were in London, Manchester, Edinburgh, and Bradford.
Sir Stephen Bubb, Director of Charity Futures, said: "Too often research in the charity sector is not focused on what matters to charities and donors. We need to remedy this. 
Charity Futures' core belief is that a strong charity sector delivers a strong society. High quality, relevant, future-looking research has a big part to play in making the sector stronger, and our consultation will give donors and charities a unique chance to shape the research agenda in support of their work.  
We hope that this approach will also encourage more universities and academic centres to start looking at charity and philanthropy as a strong field for academic study and research. At the moment academia do not take much interest in charity. This must change. 
I am delighted that Caroline Fiennes and her colleagues, with their innovative and rigorous approach and their formidable combined expertise, are working with us to bring this about."
Caroline Fiennes, Director of Giving Evidence, said:
"It would be a good idea if researchers researched things that the people they endeavor to influence want researched, would it not? But researchers can't intuit what donors, funders and charities are interested in – so we shall ask them!
This study seems to be the first time that anybody has systematically consulted the people that academic research about charities and philanthropy aims to help and influence.
We shall be using a rigorous research design, based on the model created by the James Lind Alliance for prioritizing research topics in medicine. This method is new to the charity and philanthropy worlds, but has become well-established over more than a decade in medicine."
The intention is not that academics need to slavishly follow this list; but rather that it can
feed into the process of forming research agendas.
A note about Charity Futures 
Charity Futures is an independent think tank promoting the long term sustainability of charities. Led by Sir Stephen Bubb, one of its key strands of work includes research around governance and leadership. Charity Futures challenges itself and others to think more deeply about the future by asking difficult questions, promoting conversation and provoking debate. At its heart is the belief that a strong sector delivers a strong society. The organisation takes a long-term view and aims to work collaboratively with the sector, albeit in a thought-provoking and challenging way.
The Advisory Group comprises (in random sequence)
Michael Cooke, Give Directly

Sara Llewellin, Barrow Cadbury Fdn

Michele Acton, Fight for Sight

Carolyn Cordery, Aston University

Jane Leek, Porticus UK

John Mohan, University of Birmingham

Danielle Walker Palmour, Friends Provident Foundation

Adrian Sargeant, University of Plymouth

Fran Perrin, The Indigo Trust

Grant Gordon, Reekimlane Foundation

Véronique Jochum, NCVO

Keiran Goddard, Association of Charitable Fdns

Rob Williamson, Northumberland Comm Fdn

David Knott / Maria Nyberg The Office for Civil Society

Tom Hall, UBS

Rob Macmillan, Sheffield Hallam University